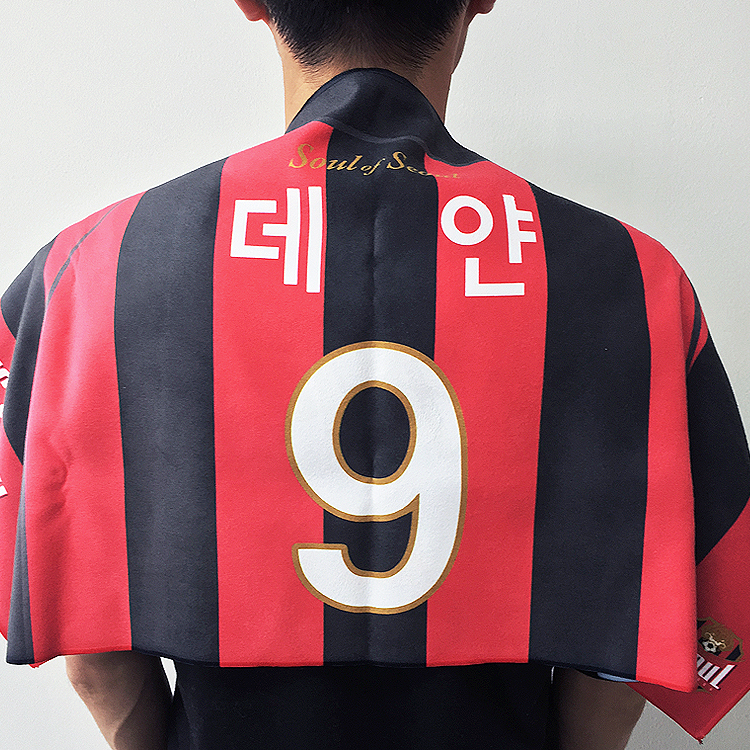 Jersey Towel
Pricing inquiry (see details)
- The front of the towel is the uniform of your favorite club or player!
- On the back side, use a cheering towel or plan card with a support phrase!
- It is like wearing a uniform when worn on the shoulder.
- Use it like a regular towel.
- Souvenir effect that you can keep like a club's or player's uniform.
- Use for cheering with support phrases
- Design patent pending at the Korean Intellectual Property Office.