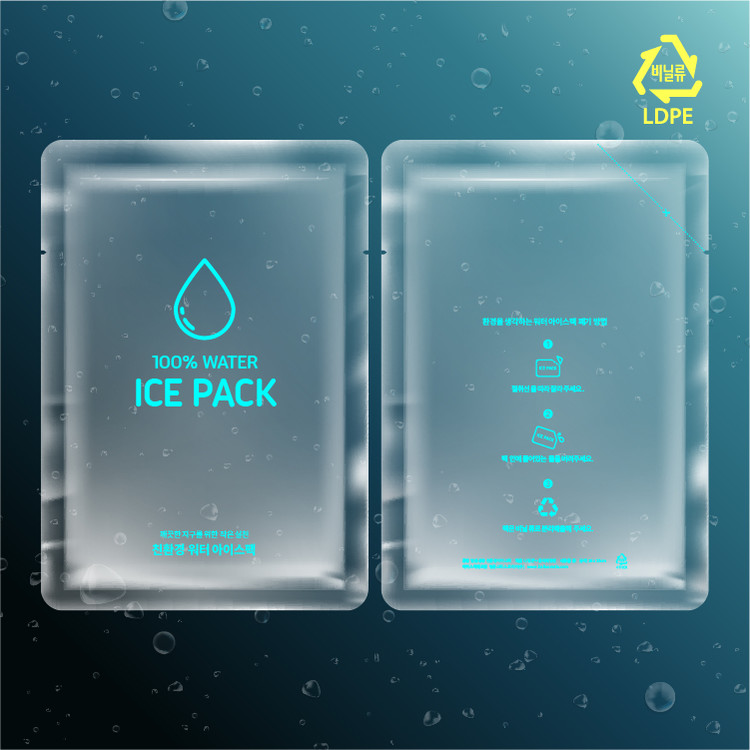 Eco-friendly Ice pack Single PE ice pack
Pricing inquiry (see details)
Another eco-friendly ice pack that is more eco-friendly
- The existing eco-friendly ice pack was made of composite material of Nylon and PE, but in order to take one step closer to the eco-friendly era, only a single material, easy to recycle, is used for the ice pack.
- It is composed of pure water (H2O) and vinyl that can be recycled and discharged, so it can be easily disposed of after use.
- This product cannot be ordered in small quantities, and only available as custom order for us to print.