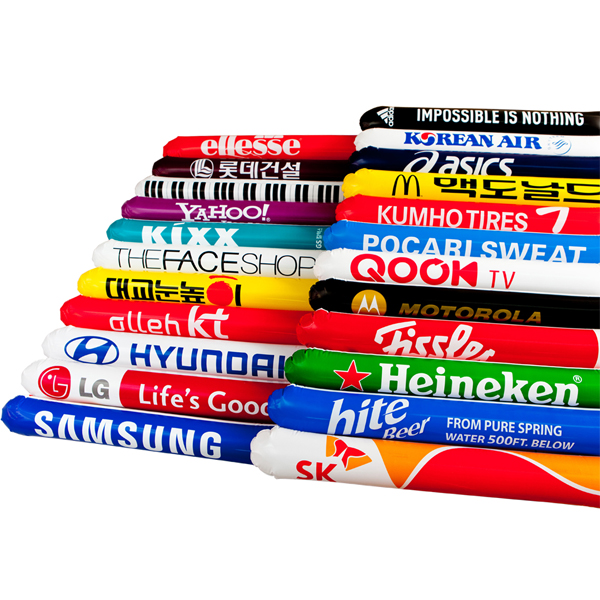 Customer's Logo Printed Original Balloonstix
Pricing inquiry (see details)
Enterprise PR, Product sales and gifts - outstanding eye focus, excellent advertising effect.
Opening Festivals, Concerts, Campaigns- creating a festive mood, forming a sense of unity to public.
Cheer for athletic competitions and game tools for picnic - creating a fun and exciting atmosphere.
Support and fan services for baseball, soccer, etc. - maximum audiovisual advertising effect.